Today on the blog we have Ren from A little bit of R n R.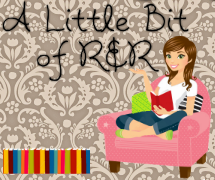 This is Ren, say Hi to Ren Friends.

So without further ado...it's Ren Reidy, bitch. 
LP: Why did you decide to start book blogging?
Ren:  At the time, I was reading 3-4 books a week. I have such a love for books that I felt the need to share them with the reading community. I didn't even care if anyone read them. I just wanted to get them out there. I blog mostly about indie authors. I feel like they need the exposure and I'm more than happy to give that to them.